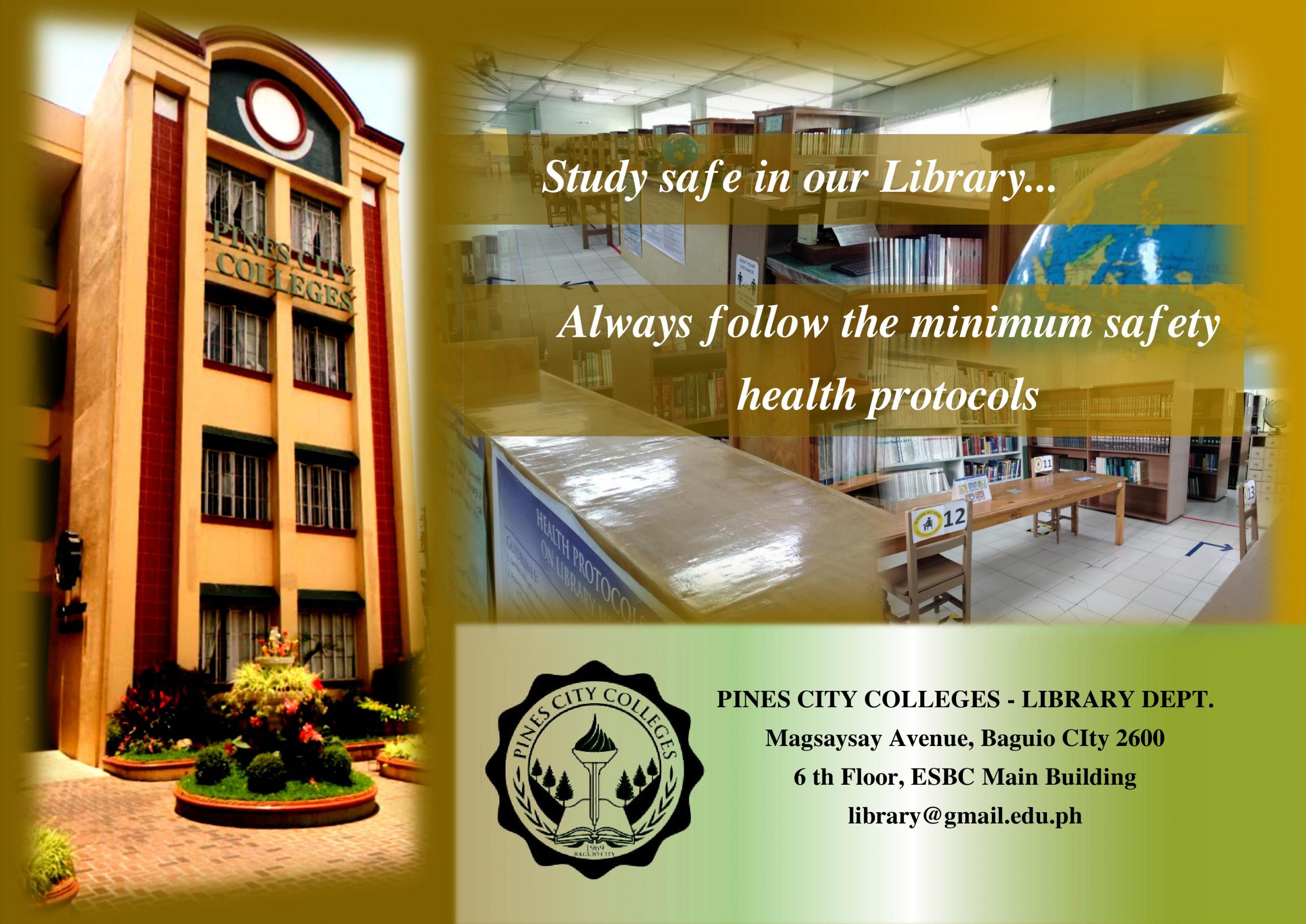 Pines City Colleges – Library
Vision:
A center of excellence in library resources, services and facilities in health professions education.
Mission:
PCC Library provides students, faculty, administrative staff and other uses with learning resources and services in support to quality education, community engagement and evidence-based practice.
Objectives:
Develop innovative facilities and services that respond to emerging needs of various stakeholders.
Select library resources for flexible and dynamic curriculum and co-curricular design to meet local and global needs.
Provide adequate and functional library resources and facilities.
Recognise interdisciplinary research capability towards competitiveness.
Library Sections
The PCC College Library has four (4) section areas that adopt the open shelf system:
Filipiniana section. General education references written by Filipino authors or writings about the Philippines by foreign authors.
General collection section. General education books of foreign authors.
General Reference/Periodical section. Ex. Encyclopedias, Dictionaries, Journals, Magazines, Newspapers.
Professional Books of the different colleges. Each college books has its own shelf.
The library consists of a Chief Librarian, one (1) Librarian, and one (1) Library staff who assist and cater to the needs of the library users.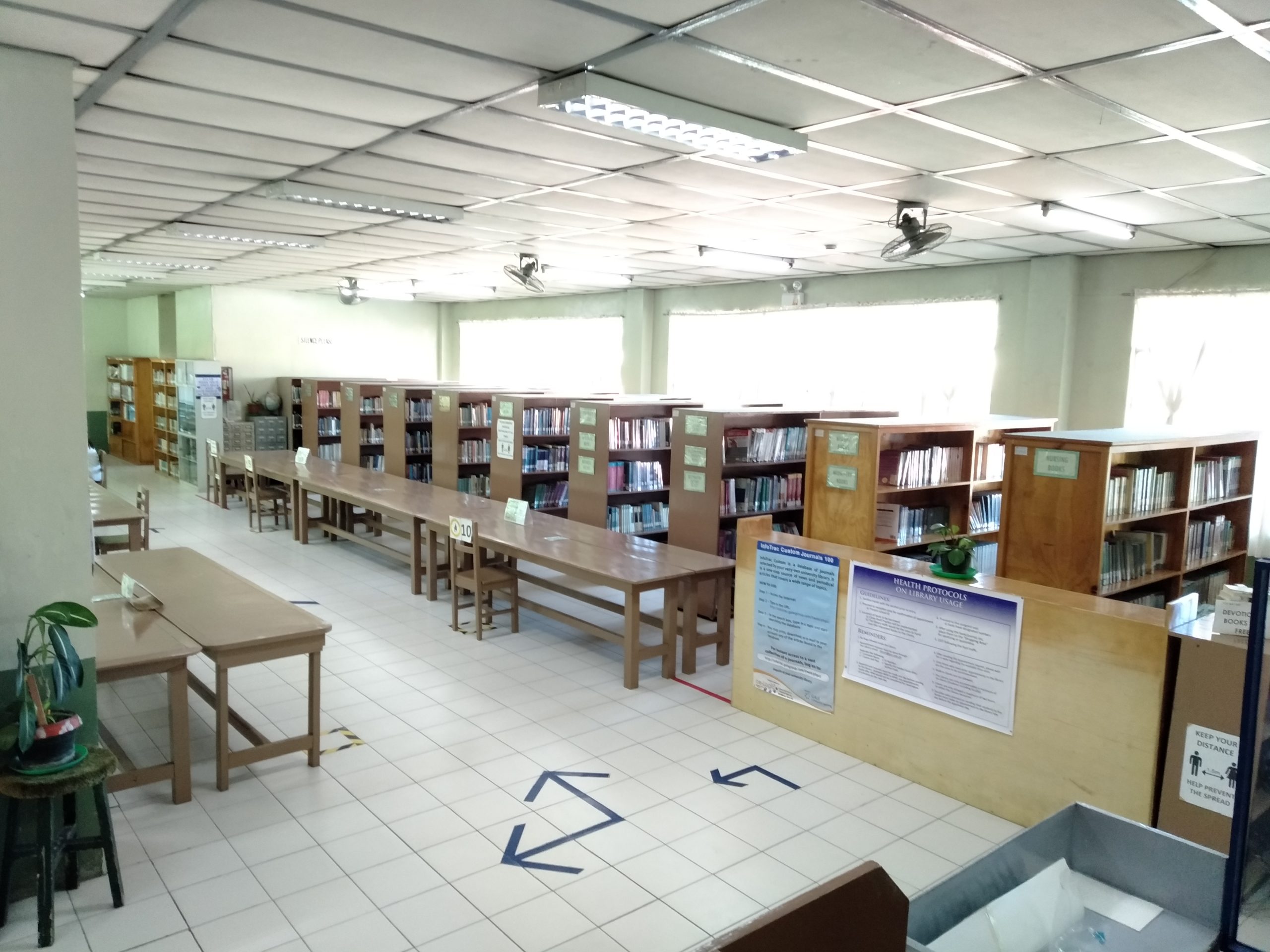 LIBRARY FACILITIES:
Internet section: an area where there are available computer terminals for both students and employee use.
Discussion room: there are two available rooms for group discussions or meetings in the library conducive for learning.